The services I provide encompass a wide variety of areas. These services are also available in Spanish and include the following: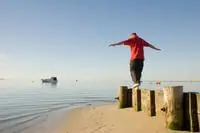 Consultation, Diagnostic, and Psychotherapy Services
Individual Psychotherapy
Adoption and Attachment Issues for Adults
Addiction and Recovery (Maintenance Phase)
Codependecy Issues in Friends and Families of Addicts in Recovery
Abuse, Trauma, Posttraumatic Stress Disorder (PTSD)
Eye Movement Desensitization & Reprocessing (EMDR) Therapy
Attention-Deficit/Hyperactivity Disorder (ADHD) in Adults
Referrals to Primary Care Doctors to rule out medical conditions
Evaluations for legal, immigration, and citizenship purposes. Immigration evaluations include, but are not limited to, extreme hardship, cancellation of removal, asylum, U Visa and VAWA cases. Certifications for Disability Exceptions to bypass the U.S. Civics/History and English test (Form N-648) are also performed, when clinically appropriate.